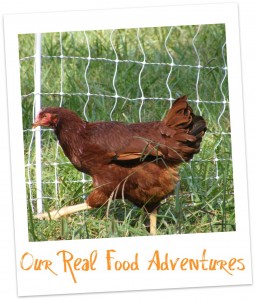 Todd and I always talk about changing our eating habits.  And sometimes we actually eat the right things and buy the right foods.  But we never seem to stick with it.  It always seems that we don't have enough time or money to eat this way.  Well, that's all about to change.
This year we want to change the way we eat entirely.  It's so easy for us to talk about how we should be eating but we really want to start walking the walk so to speak.  We are going to blog about our journey along the way to transforming the way we eat and view food in our lives.  It's definitely not going to be easy especially when we are exhausted after the markets on a Saturday afternoon and we just don't want to cook or do anything for that matter.  That's why we are going to write about the ups and downs of this journey.  We aren't going to sugar coat it.  We'll tell you if we ventured off this journey for a McDonald's snack or a Jersey Mike's sub.  But we know that it's not about just one meal, it's about changing our habits for a lifetime.  And, doing this will hopefully instill these good eating habits into our children and grandchildren.  This journey is not just about our health.  It's about future generations knowing how to grow their own food and knowing exactly where their food comes from.
We are not drastically jumping in head first.  We are slowly changing things.
First, we are buying as much vegetables and meats and eggs from the local farmers as possible.  Right now, we don't have anything in our garden that is ready for us to eat.  So, we head over to the Charlotte Regional Farmers Market and buy from our local farmers.  I'm talking about the people who truly grow our food.  I'll have a list on our website to link to the local farmers in the area that we buy from.  I trust them.  I know what farming practices they use.  I know I'm not getting some foreign synthetic chemical sprayed on the food that I buy.
Last weekend, we bought this list of items below.
I know that's not really enough for all of our meals for this past week.  But, again, we are starting out slowly.  We want to make sure we use this food instead of wasting it.  We'll see what we haven't used yet and regroup for this weekend's farmers market trip.
So, for the record, we haven't used this week's bag of Kale yet.  Last Saturday when we got back from the market, we fixed the bag of kale we had bought the week before.  So, I'm thinking if we don't fix it tonight, we'll have it tomorrow for lunch or dinner after we get back from the market.  We haven't touched our carrots yet.  We also have some eggs left.  I think we still have some lettuce mix left.  Not much though.  We mixed it with some other lettuce we had and that's the reason it's not all gone yet.  We'll probably have the sausage tomorrow for breakfast or brunch after the market.  We haven't touched the lamb roast either.  Maybe we'll fix that for dinner Saturday night.  That would be delicious!!  And, of course, the bread is completely gone.
This is going to be a true task for us to use what we buy from the market and not let it go to waste.
I am trying to start menu planning.  That is the only way we will make sure to use all this scrumptious food from our local farmers.  I came across this blog post about a Paper Clutch Menu Planner Tutorial.  It's really cute and honestly I probably wouldn't use it if I had time to actually make it.  So, I printed out the document for just the menu planner and am trying to use that to some extent.  I hope some of you make it.  It is really simple and so adorable.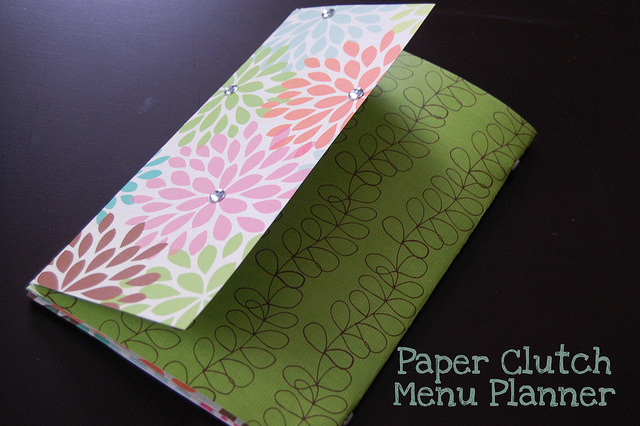 So, Todd and I are going to post about our food journey at least once a week.  I know it will be difficult some days but we really are going to try and blog about our everyday experiences.  I want this blog to really keep us in check.  We definitely need that accountability.
Let us know how you're doing on your food journey!
This post is part of Food Renegade's Fight Back Friday blog carnival and GNOWFGLINS Simple Lives Thursday blog hop.